Launch Beefeater&Tonic in a can
Beefeater Gin

Road show a social media
We have been serving this drink to the Czech audience for several years now and our main activity during the summer months until last year was participating in a bar stage at the most important local festivals. The very busy ones were Beats for Love, KVIFF or Colors Of Ostrava, a multi-genre four-day event that could, under normal circumstances, prepare a unique background for the presentation of new launching products this year as well.
Instead, due to the coronavirus situation, we had to react quickly. We trained attractive promo teams, equipped them with T-shirts, backpacks, waist bags, posters, ice boxes for drinks, MINI Cooper cars and sent them to the most well-known domestic recreational and tourist resorts.
Before the start of the holidays we tested our promoters for the first time and created professional content with them for social media at the Prague Hostivař Dam during the so-called Sunset party. We repeated this party several times together with other businesses, which were selected for us by Beefeater sales representatives. DJs played, we handed out Beefeater & Tonic as a welcome drink and watched the first tasters enjoy it.
And then it started in full swing – from July 10 to August 22 our promo teams travelled across Czech Republic – from Lipno, through Povltaví and all the way to Mácha's Lake or Pálava. We did not only bring drinks but also good mood. We established contacts with local businesses and we did not forget to ask people about taste and design. Because immediate feedback on a new product is always desirable. With this launching product, we connected with over 1,000 businesses and handed out tens of thousands of silver or pink cans of gin tonic for people to taste them.
We have completed the task of BEING SEEN and getting the product on the market in summer of 2020.
Impossible without digital marketing
From the beginning of Beefeater's "summer promo" in Bohemia and Moravia, we have also been active on social media primarily on Instagram. We divided in-feed posts and stories into two categories: lifestyle (communication of the new RTD product itself) and communication of the promo teams, who were continuously posting instastories (photos, videos, boomerangs) from various locations. Before we sent the content to the world, it always underwent a fine graphic adjustment and we added prepared hashtags and RTD gifs.
Beefeater's Instagram posts and stories have gained over two million views throughout the campaign. And there were hundreds of thousands of unique users who could see videos or photos from our shooting at the beginning of the summer! This has reaffirmed us that creating and linking offline and online experiences matters!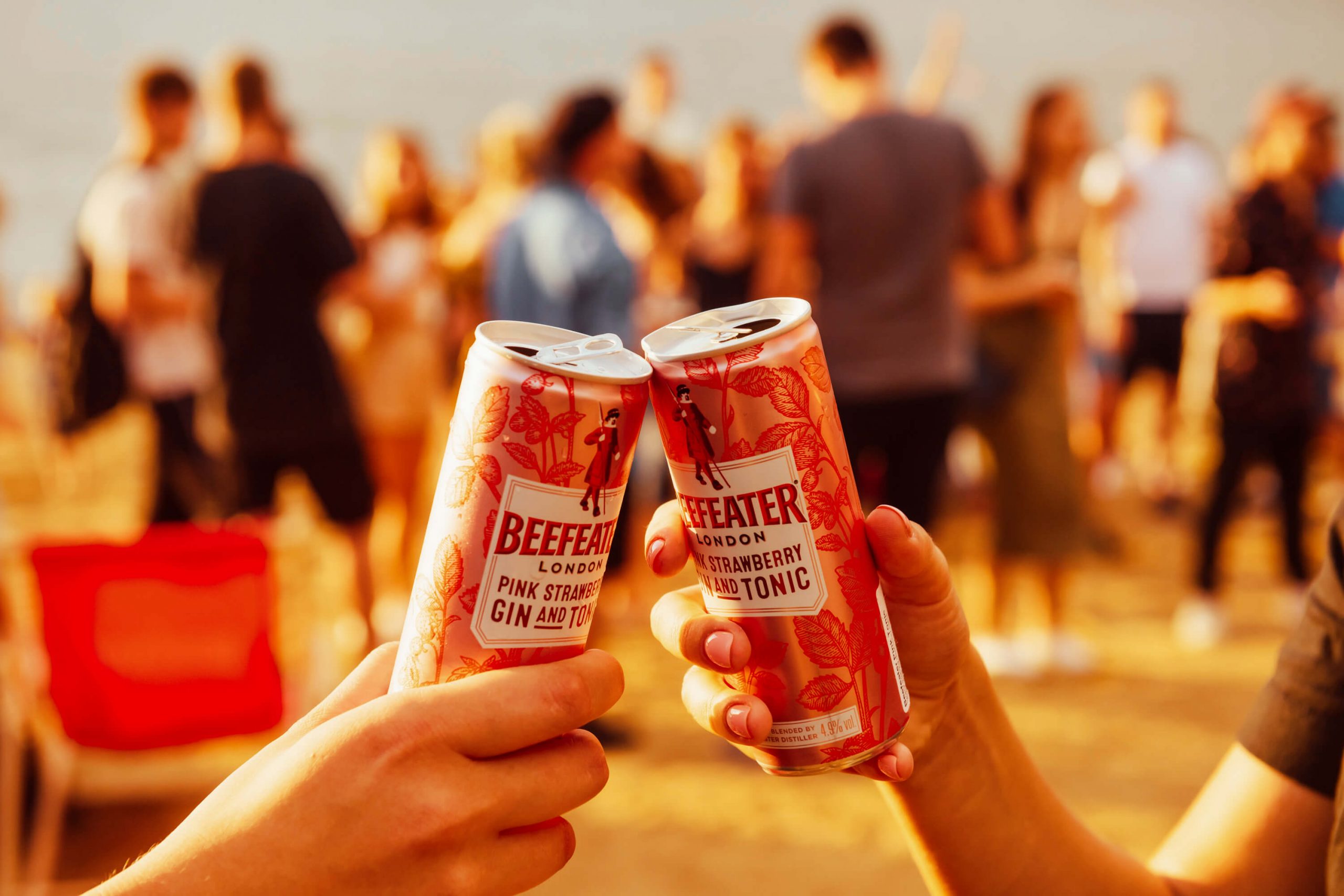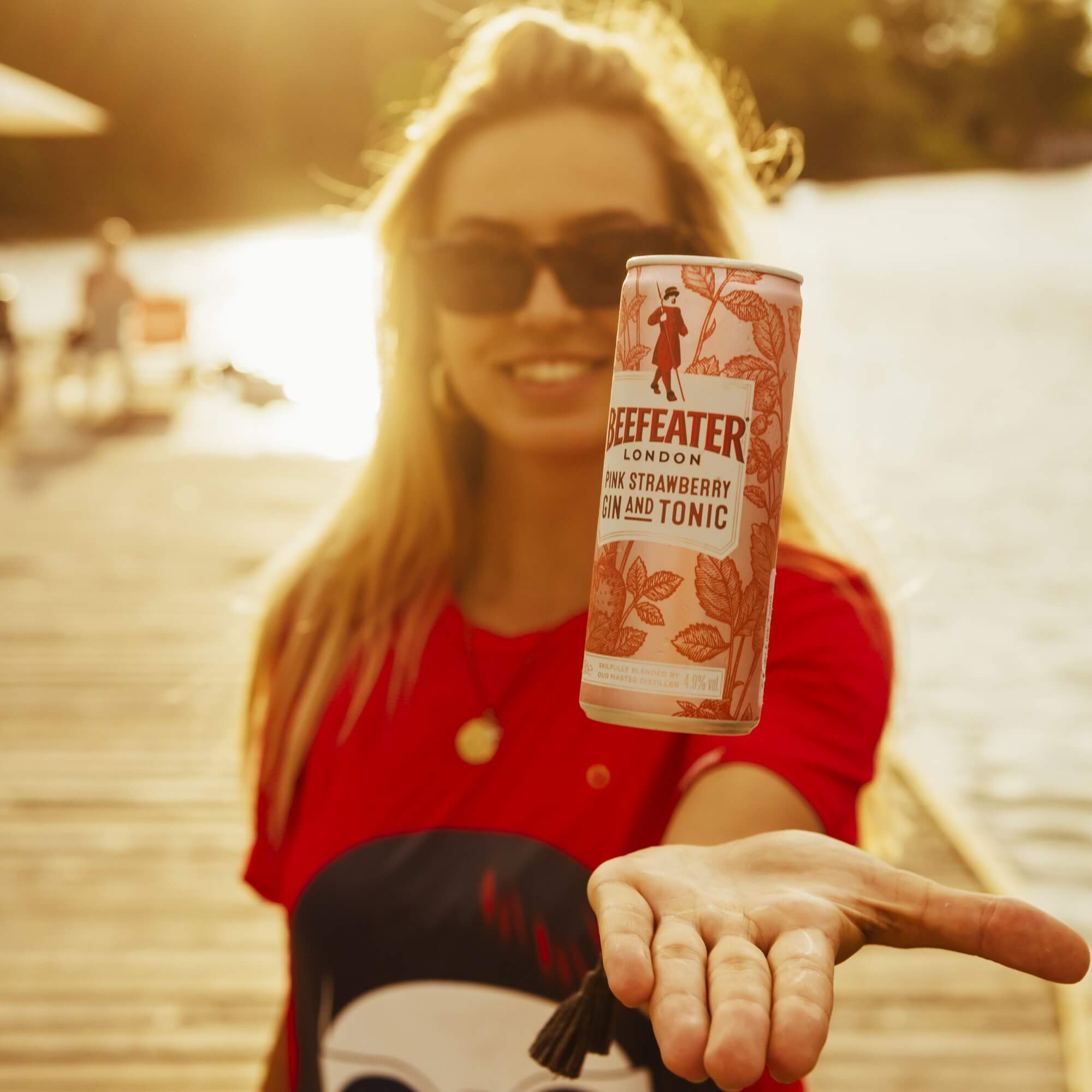 In conclusion
Business operators most often reacted to sales arguments such as – it's a well-known brand, the preparation is simple, the possibility to take a drink with you is handy and they also appreciated the individual approach to negotiations from the distributor.
The summer "sales attack" for the legendary British brand was a success. We exceeded the originally planned numbers of included businesses and estimated number of sold RTD Beefeater cans by about 200%.
Closed bars and restaurants and cold weather outside? Never mind, get in the mood with Beefeater RTD. Cheers!