We put socks on Jameson
Jameson Whiskey

Off trade
Adding a sock as a gift to a bottle of whiskey and not even two but just one? Are you serious? Exactly! DNA of the Irish brand Jameson is based on staying on top of things, having a sense of humour and being able to "not be taken so seriously". So why not?
Everyone will find the right one… and the left one too.
The task for this nationwide campaign for the Jameson brand was to connect communication in off-trade and on-trade, including digital communication. All this with the aim of increasing the sales of Jameson in the period October – November and strengthening its perception of being a serious brand, which however is not taken too seriously. And last but not least,
to please consumers with an original gift.
For this purpose, we established cooperation with the Czechoslovak brand Fusakle and together we literally knitted socks in sixteen original designs personalized for the Jameson brand. And not just any socks. We put a "footprint" of Jameson on each sock in form of funny messages and pictograms, which refer to the brand's DNA and the typology of its target audience.
"One Irish, one made of cotton"
The key claim accurately describes the mechanics of promo activity in the off-trade channel where a customer would buy a bottle of Jameson Original in supermarkets such as Albert, Billa and Kaufland with an on-pack, which was one of the socks from our design collection. Jameson's joke was buried in the concept – one sock = one bottle!
So, if the consumer took two bottles, he would get a pair of socks and combine not only different designs but also different messages like "Head over heels" and "Close shave", "For sandals" and "Only sock´n´roll" or for example, "The right one" and "I'm up to my ankles."
E-commerce was also involved in the sale – Jameson bottles with socks were available to buy on Rohlik.cz, Kosik.cz and Alkohol.cz.
Take the gift for a drink
We were really looking forward to the on-trade part of the campaign and if it weren't for closing the bars first and then shortening the opening hours of restaurants, visitors could have gone home with pockets full of socks. The mechanics here were based on a simple principle: 3 shots of Jameson Original = two socks, one shot of Jameson Black Barrel = one sock. A total of 287 bars were selected for the campaign but in the end, due to government regulations, everything took place to a limited extent.
Keep calm. Yours, Jameson
What kind of campaign would it be without digital support? We created four special animations for online communication, using catchphrases from our socks, which we put on Facebook and Instagram or as a bumper ad on YouTube. We also prepared a competition for Jameson fans for a complete collection of socks and we didn't forget about our influencers either. We have sent them 14 gift packs "Keep calm and Jameson" for unboxing with a bottle and socks, which met with great enthusiasm at the time of a strict lockdown.
Then we supported the activity in on-trade via a QR code on the label of the sock with a call to action "Put me on and show everyone how I suit you".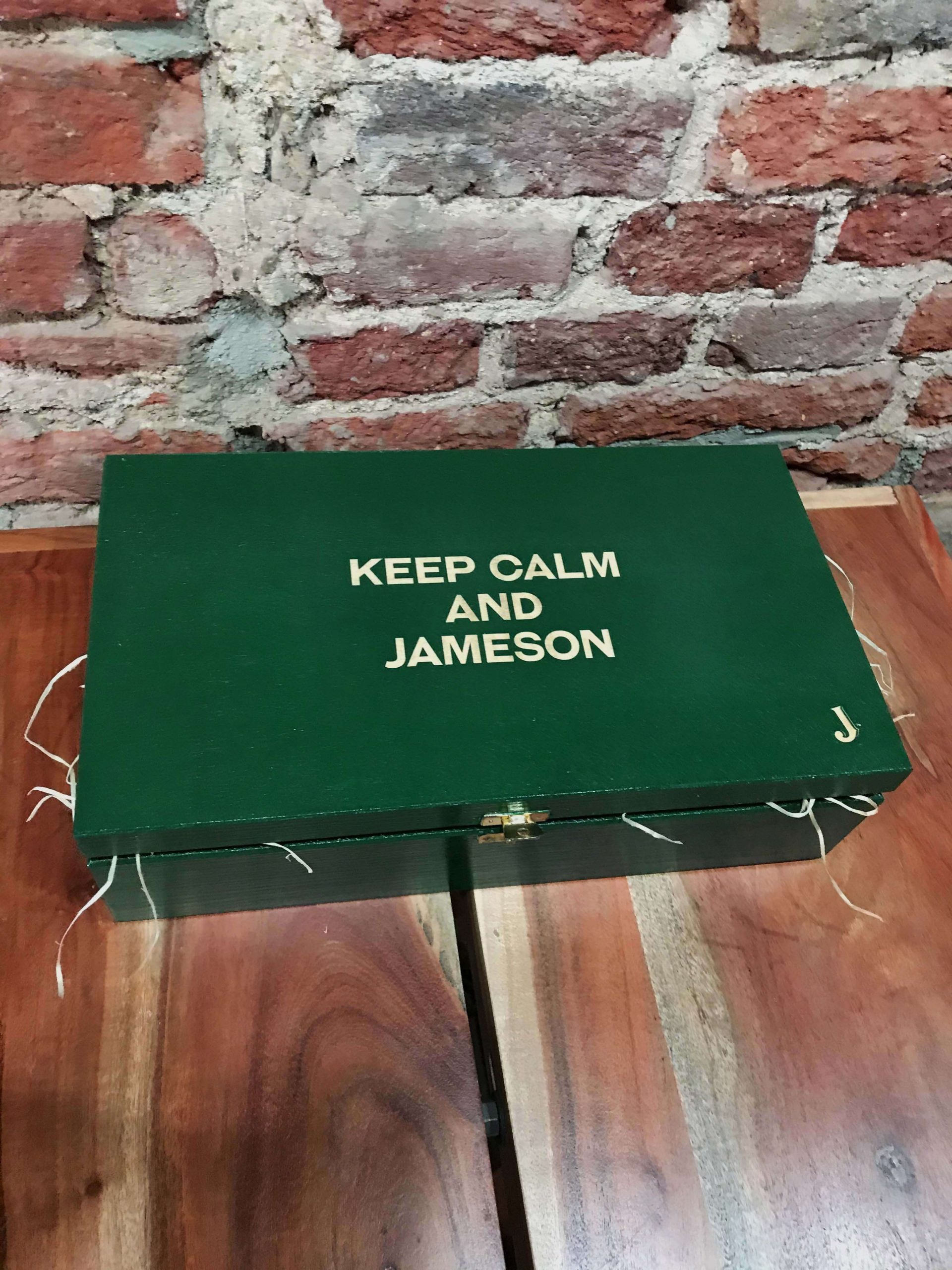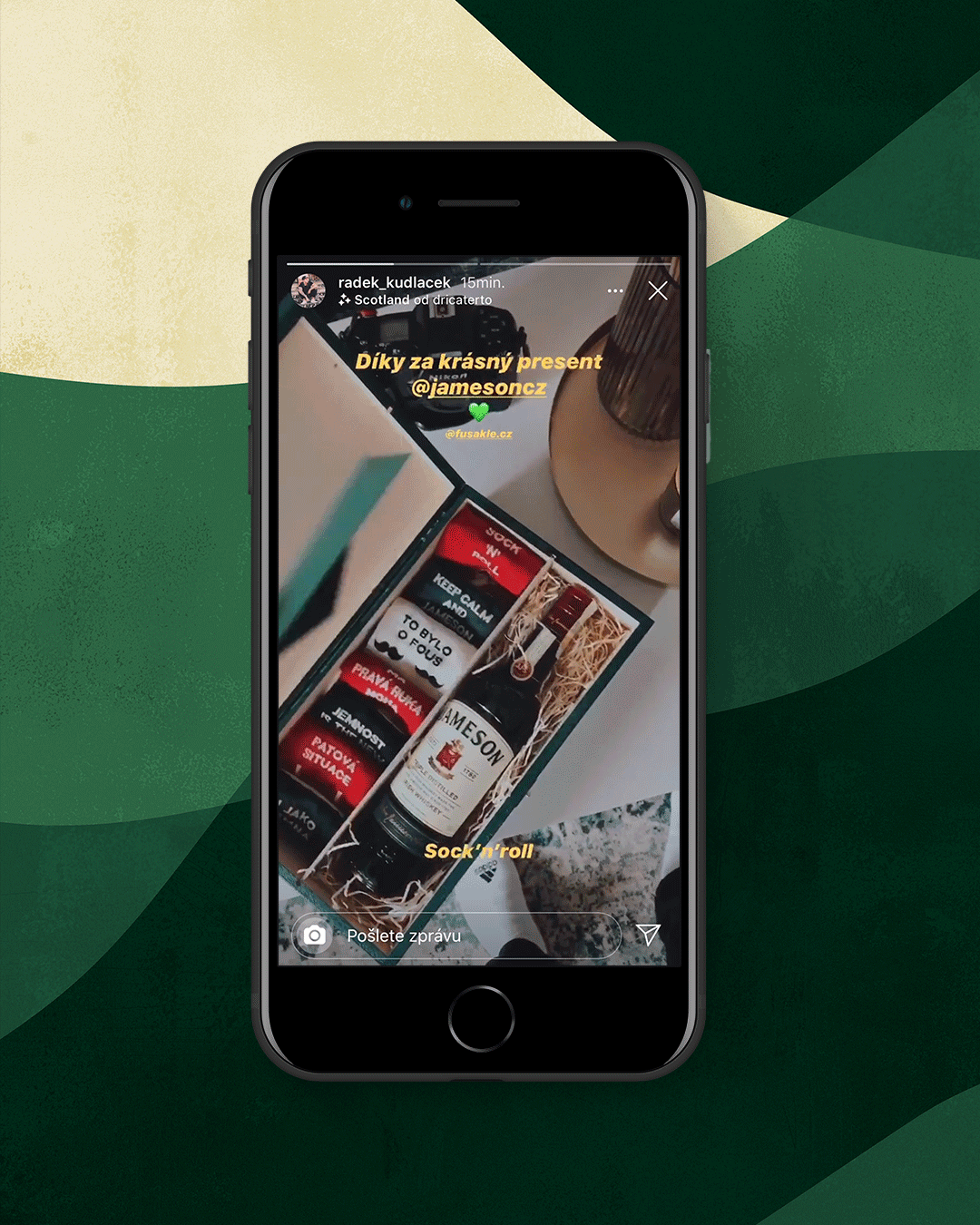 Knitted, drunk, calculated:
We managed to link the offline and online campaign, as well as brand and sales activities. Staying on top of things and having a sense of humour helped us to connect with the target group of the brand with a suitably chosen gift and communication.
Thanks to the campaign in October 2020, there was a positive increase in sales volumes of Jameson Irish Whiskey by 17% which also contributed to a significant strengthening of the brand's market share.
A total of 70,016 socks from the Slovak workshop Fusakle saw the light of day. In addition to the fans of Jameson's profile on social media, fans of the Fusakle brand could learn about the campaign on its blog and the marketing community could read the article on the MediaGuru.