Ostravar regional promotion
Ostravar

Off trade
In the ten years of our operation, we have already prepared and organised many consumer competitions. This one is a little different and that's why we present it to you in the form of a case study.
Let's go back to the beginning, to the brief
The aim was to create consumer activity to support the sale of beers in the off-trade channel and at the same time reach a younger target group with an emphasis on strengthening brand perception and awareness. This is actually a lot of parameters from different dimensions.
Frequent or shallow sales promotions can be risky especially when consumers get used to them and they only support them in their disloyal purchases.
That's why Les Binet's 40:60 principle is, in our eyes, the only solution to ensure that the brand has enough sales in the short-term while is still building a relationship with the customers through long-term activities and is working on a reason to believe. Building a long-term relationship with customers will simply not work if you choose a phone or television as a win in a consumer competition.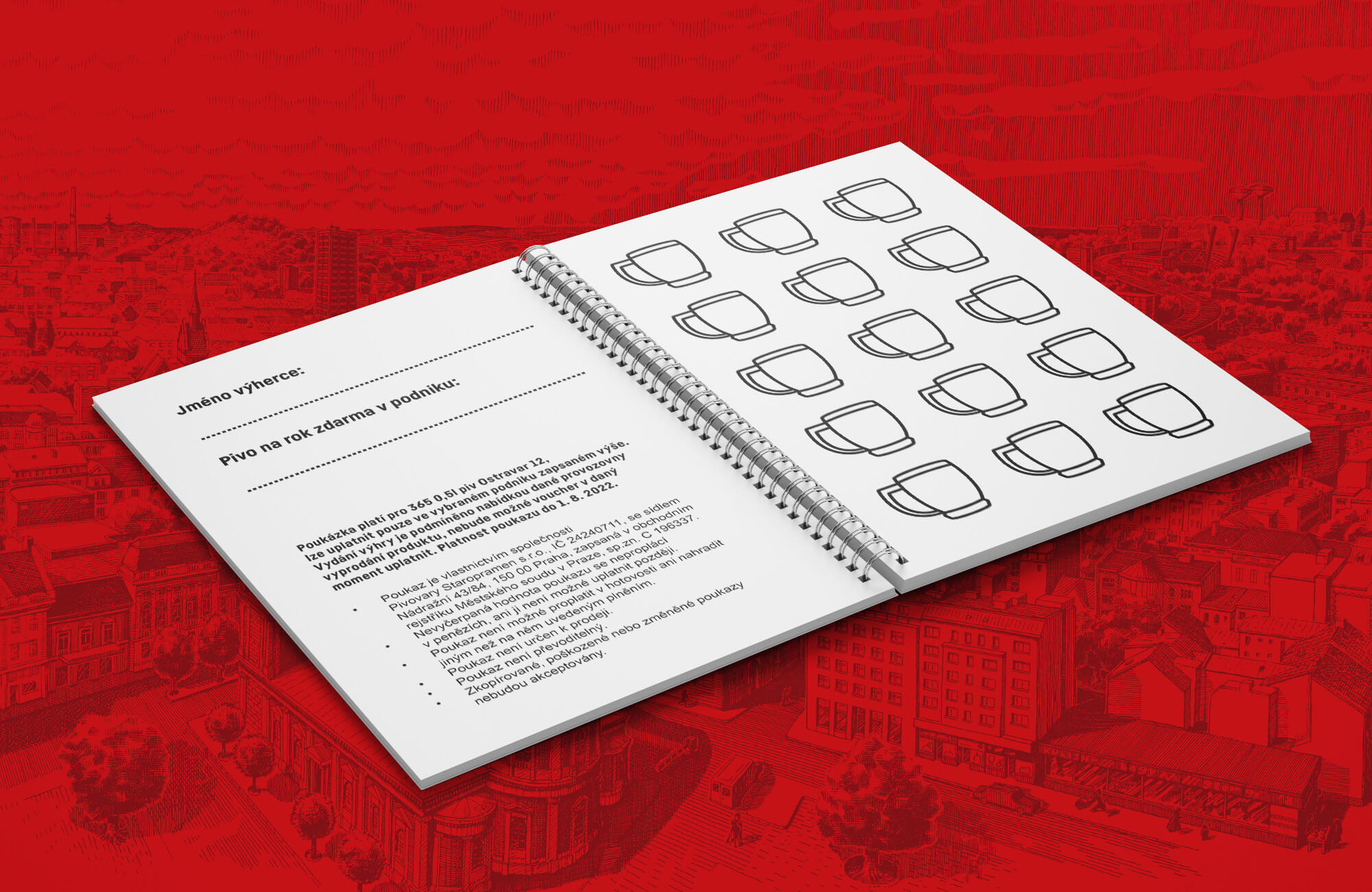 Good advertising – carefully and trustworthy
Reaching younger target groups through activation in sales channels is a challenge especially when it's a typical promotion with valuable prizes. We verified our assumption on a focus group – it pays off to bet on selfless motives. It has been confirmed that younger generation generally does not perceive consumer competitions well and does not wish to participate in them but at the same time they take an interest in their surroundings.
Ostravar is a beer proud of its roots, so focusing the promotion on the region and adding a handful of relevant goodness was our ambition from the beginning when we designed the concept.
For Ostravar, it was the first major campaign to bet on people's selfless motives, so together with the client we prepared this promotion in a way we could secure the chance of its success with valuable prizes. After all, the aim of the campaign was not to reject the current consumers, for whom the valuable winnings were still relevant.
The result was a complex activity through which we connected on-trade and off-trade. The mechanics of the campaign had to remain simple – each purchased beer gave the customer a voting option for one of the local projects to decide which will receive CZK 100,000 from Ostravar for its realization. The possibility of winning valuable gifts was set according to the number of registered receipts.
Channel vision
It's not so common for consumer competition in one channel to be given space in other channels as well. However, the phrase "younger target group" in the brief was a clear argument and in cooperation with other agencies we managed to build a website in a longer-term platform format, integrate social media campaigns and connect on-trade and off trade in a smart way. Thanks to all this the campaign hit the spot.