Molson Coors Convention
Molson Coors

Conference
Our client, Staropramen, is a part of Molson Coors and hosts a two-day conference for their managers every year. But since this is not to become a prude event for white collars, we decided to take charge of its organization. And with the client's blessing, we came up with a lot of beautiful crazy things.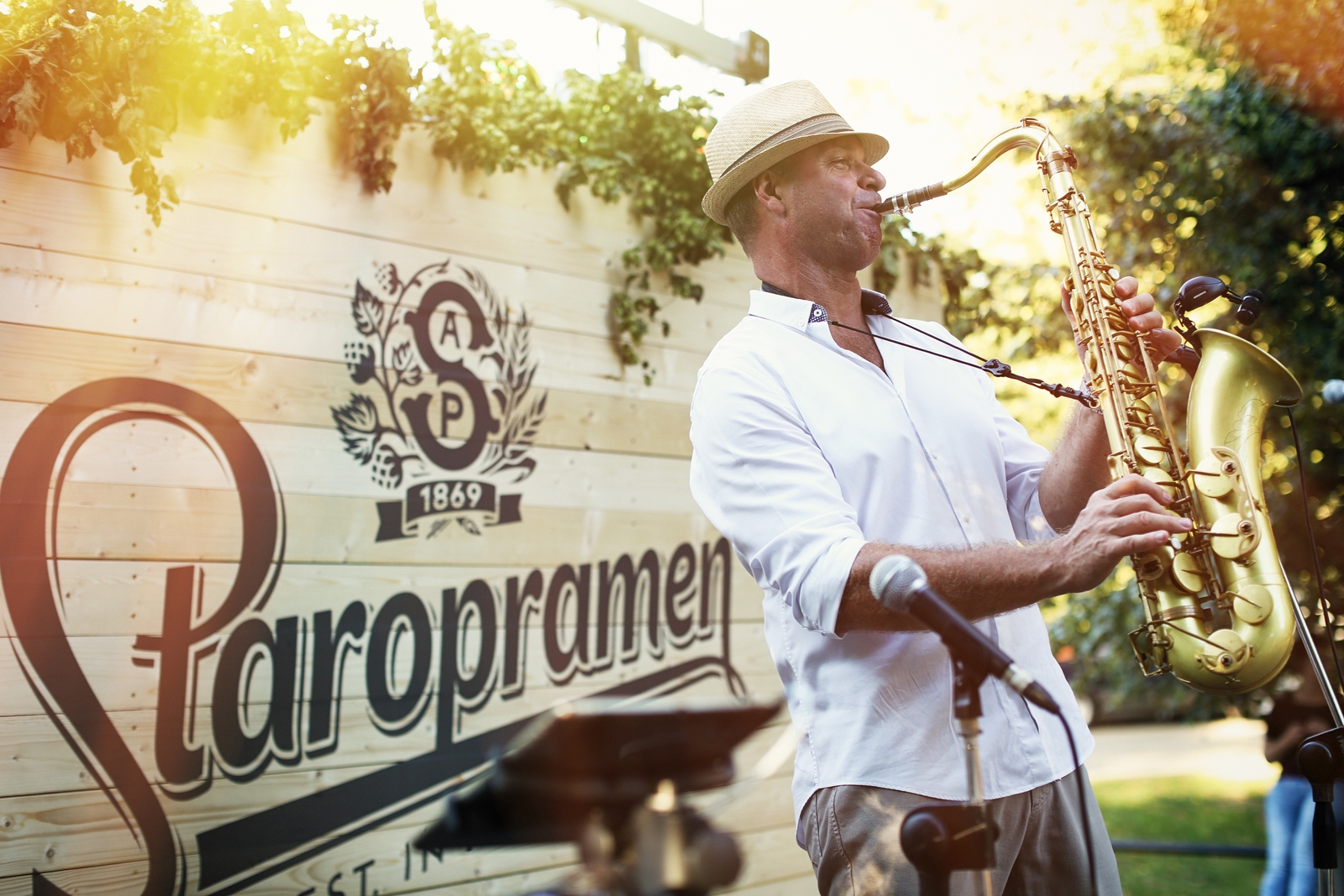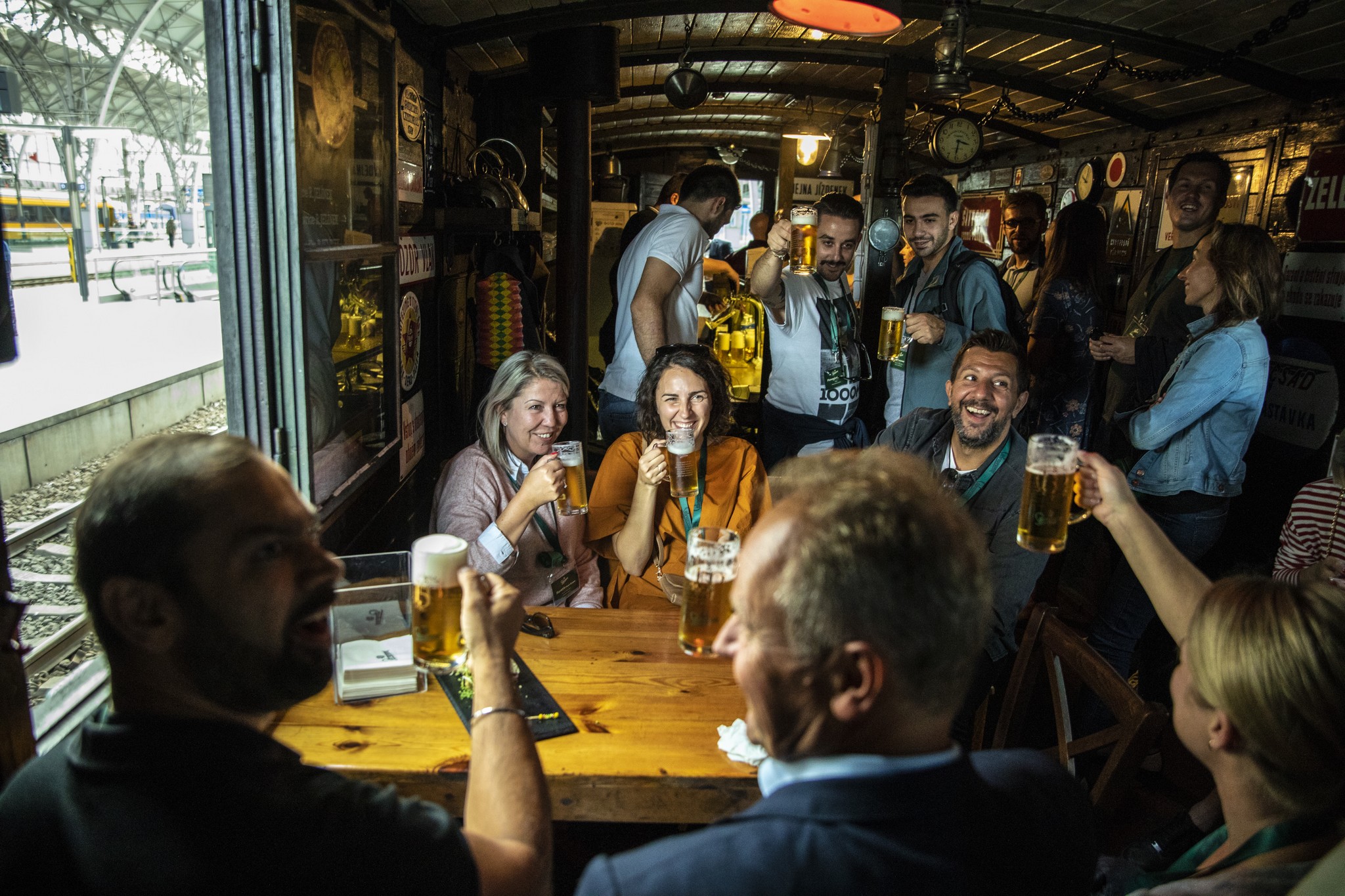 Conferences for business partners don't have to be boring
Each year, one hundred participants from all over Europe come to the conference. The main program is business networking, but no one ever said that it had to take place in a conference room without windows, but with a projector, right? And so, every year we come up with beer experiences, we connect them with great food and Czech history, so that the participants have an experience as refreshing as Staropramen Smíchov beer.
In 2017, we've taken the managers for a real hop brigade. They learned to harvest hop and then checked out its further processing. However, if they were also passionate about jeans, we could not find out. We drove through the center of Prague in a historic tram, which was then boarded by several figures from Czech history. And we ended our trip with a seven-course dinner and tasting of Staropramen beers.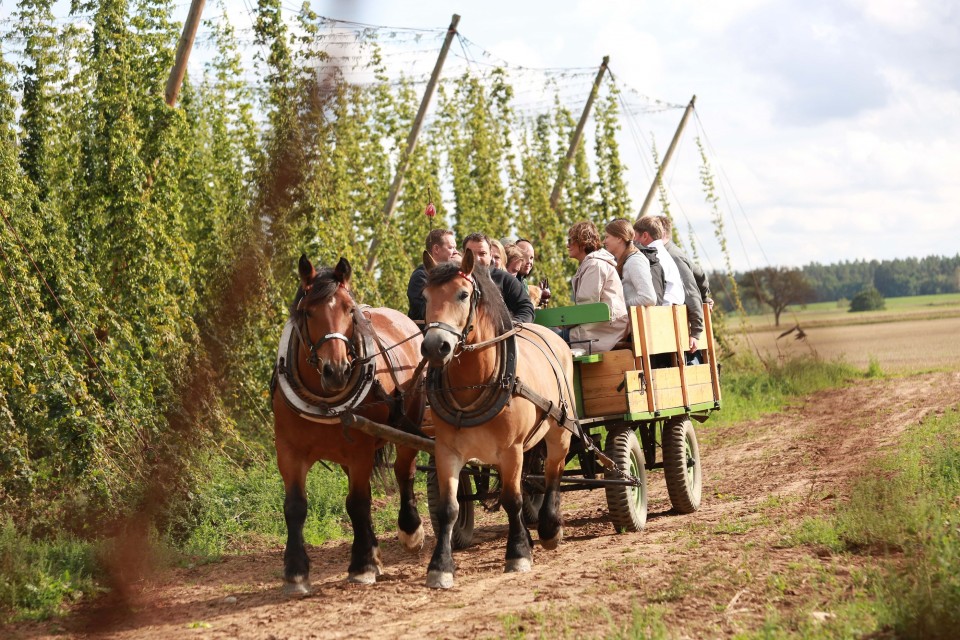 In 2018, we followed in the footsteps of Prague's history. We have visited the Werich's villa, taken the from Čertovka and sailed on the Vltava river, danced with Adina Mandlová or had a drink with Franz Josef. The next day we jumped back into the present and invited all participants to a street food festival with stalls, draft beer and music. In short, with splendor.
We decided to make the Convention 2019 in the spirit of a significant anniversary of the 150th anniversary of the founding of the Shareholder Brewery in Smíchov. We took the participants on a ride on a historic locomotive from the Prague's main railway station to Bubny, where an experiential dinner took place in a former wastewater treatment plant.
The next day, not only partners but also employees from all over the world gathered in Prague to toast to another 150 years of Smíchov beer. In the courtyard of the brewery, we have built the already popular street food festival and a huge stage, on which Nile Rodgers & Chics performed.